Active member
Steel Soldiers Supporter
This past week I brought home a 1953 REO Deuce to join her big sister M923 at the Farm.
I tracked her down back in March and waited for summer to recover her. A personal connection for me with this truck...as a kid I lived within spitting distance from the plant she was built at in downtown Lansing, MI.
We spent a couple of days prepping her and going over the major systems and then drove her 3 hours to the farm. No problems.
A mix of original parts and upgrades on her.
She's LDT powered with a D turbo (runs strong). Still has a portion of the original exhaust hanger bracket from when she was a gasser that did not get completely torched off.
A nice, clean and straight truck, especially for her age.
Enjoy the pics...
Meeting her big sister: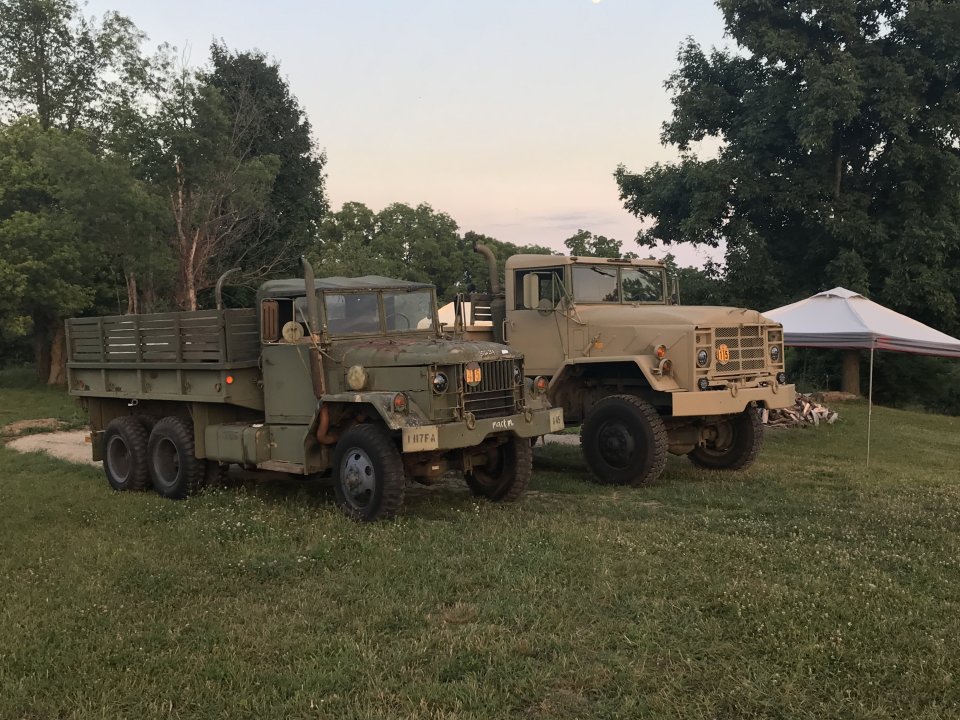 Deuce hood "Art":