Well-known member
Steel Soldiers Supporter
MEP-802A & MEP-803A Voltage Regulators
Replaces TRC 19580 88-21063 6110-01-363-0492
Features include:
· Replacement for your defective or missing Voltage Regulator... or to have a spare on hand
· Works in generators that have defective Quad Windings!
· Supports the 802/803's Field Flashing operation
· Input and output fuse protection
· Works with or without the "Fuse Mod" (Fuse Mod is not needed)
· Virtually all components can be replaced for maintainability
· Includes new pre-wired front panel voltage adjustment potentiometer
· New mounting hardware, wire labels zip ties & instructions included for installation
· 1 year warranty
For those needing to run their 802A or 803A in 3 Phase with 230 V load the Voltage Regulator can be adjust to 230 volts phase to phase (and more).
I personally assemble each of the Voltage Regulators.
Once built each Voltage Regulator is installed in my MEP-802A, adjusted and load tested to assure a defect free unit.
Ordering Information
Cost: $175 Includes USPS Priority Shipping in the US & Puerto Rico
PayPal & Checks accepted. Check preferred.
To order email me at:
kurtklopp@gmail.com
or PM me on this forum
Be sure to include the following information:
1) Name & Mailing Address
2) Payment Method
4) PayPal email address if using PayPal
Kit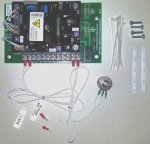 Installation Hardware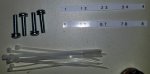 New Voltage Adjust Potentiometer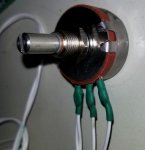 Installed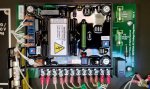 Last edited: