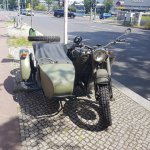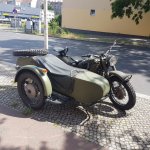 Hi guys,
today on my way home I spottet this motorcycle. I thought it is russian but I am not sure.
Can somebody tell me more about it ?
I will be really happy if I can get some more information about it.
And otherwise enjoy the pictures.
Maybe I will see it again and have the opportunity to take more detailed photos.