I can not find a TM for this item.
NSN 4940-01-333-8470: Contact Maintenance Truck (Heavy) (CMTH)
TM 9-4940-563-13&P
I have the big inverter working (all but 2 modules so far) - power output on all legs.
As usual, wiring bundle was cut, and it looks like maybe a wiring block was used and is missing.
Specifically looking for how the wiring block was done.
Where were the 24V taps made for dome lights and strobes?
This show up on logsa.army.mil - but won't let me download.
�
| Format | PIN | ZIP | TM/EM Number | PUB Date | Change Date | Current Change | DIS Code | Publication Title (Partial) |
| --- | --- | --- | --- | --- | --- | --- | --- | --- |
| PDF | 076026 | | TM 9-4940-563-13&P | 07/31/2014 | | | C | OPERATOR AND FIELD MAINTENANCE MANUAL INCLUDING REPAIR PARTS AND SPECIAL TOOLS LIST (RPSTL) FOR SHOP EQUIPMENT, CONTACT MAINTENANCE (SECM, HEAVY) NSN 4940-01-333-8470 (EIC 2FQ) P/N 11B250000 NSN 4940-01-333-8471 (EIC 2FR) P/N DFP376 |
| | | | | | | | | |
https://armypubs.army.mil/ProductMaps/PubForm/Details.aspx?PUB_ID=76026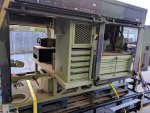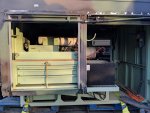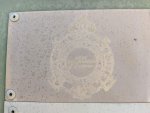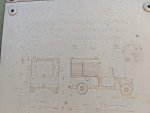 Last edited by a moderator: