Howdy,
I stumbled upon a few of these for sale. Thinking that it may be a good option to get hot water out at my off grid place.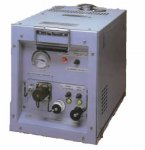 I use my MEP-802A as a power source so I would have 28 volt power source along with plenty of diesel.
Just wanted to see if anyone here has hands on use with them? What are they worth? Anything that goes wrong with them? Hard to use?
Thanks in advance!