Well-known member
Steel Soldiers Supporter
Sorry for posting this kinda late, but here goes.

This years Spring Rally will be held the weekend of April 12th - 14th
Everyone is welcome to hang out even if you have never been to an event or don't have a military vehicle. Come over and say hi.


Thank you ahead of time to saltydeuce for providing us with truck loads of firewood to keep us warm at night. It really helps bring people together and tell some good stories around the fire.
We will be having a convoy through the desert on Saturday around 11'ish which makes for real good time and enjoy the view. When we get back from that I'll be grilling up some beef and chicken for everyone there. For the people that like to take in the desert at night there will also be a night run.
Here are the coordinates for camp
35.139213,-117.05533 - Google Maps
I'll be marking off the campsite with cones so as to not disturb the surrounding plant life.


People like the water balloon fight at the event so we'll have that again or suggest something else. Keep in mind it's a family event so let it be something that everyone can participate in.

This time we will have the Crown Victoria Rally cars out there for everyone to enjoy (as long as you can pitch in a few bucks) How much? I will leave that up to you generous human beings.
Only requirement is that common sense be used while driving the rally cars and wearing a helmet. We have a helmet that we can use, but if you have one bring it.
Hope to see you guys out there.

Here are some pictures from a previous event.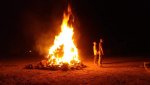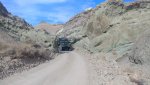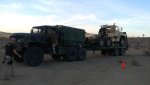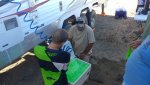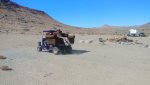 Last edited: