Well-known member
Steel Soldiers Supporter
All-
One of the issues I have with my 5 ton is the battery switch will not kill electrics to the starter or dash gauges. In the off position, it is possible to still start the truck and my gauges will eventually drain my batteries.
To "fix" this and add additional security to the truck, I've installed a heavy duty inline battery switch as such: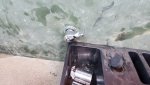 I was reading the TMs here at work (have I mentioned I love my job sometimes?) and am doing some "desktop troubleshooting".
Based on the diagrams below, my issue is with the switch itself as based on the "commonalities" of the problem (all electrics are on, not just starter OR battery etc).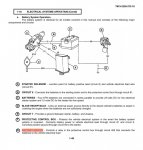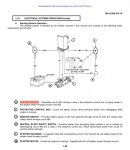 I looked in table 3-2 (troubleshooting section) and my issue wasn't addressed.
Am I chasing this problem in the right direction?
If so, which one of us or our members or vendors have a replacement for it? I'm looking for NOS or working used.
Thanks in advance!