After getting and oil change and the truck washed at Blue Beacon Monday night for the upcoming ISO frame build I got a flat tire...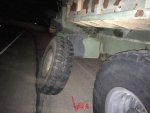 which led me to try to drive it for an additional 12miles into town Tuesday, after the 40miles limping it home with the rear axle bound up with a chain binder since I had already used my last spare tire. I'll admit that the goal was actually to drive it much further, like the 90 miles to Prescott since I had to pick up the steel for the ISO container frame for the BHTRV project (
link here
). BUT the tire started shredding (or still shredding, I'm not sure since it was like 3am before I finally made it home and was beat, so I might not have felt it shredding then) and the tire was really shaking the rear of the truck real bad. When I got the flat I heard it right away since it was the front left tire and managed to pull over before I lost all air in the tire. When I went into town the next day I only made it to Seligman before I called it a wash and went to one of the shops to have them pull the tire off since I didn't have enough time to do it myself. Mind you, I had absolutely no warning or abnormal sounds up to this point. Unfortunately when I went to start the truck again I had a massive knock from the engine.



I turned it off and restarted it, but it was still there. I wasn't sure where the problem was so I decided to limp it home and deal with it there. On the trip home the knock ended up going away but I also lost boost pressure. I ended up having to drop it into low gear in the TC to make it up the meager hills that I would've normally had no issues with before.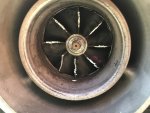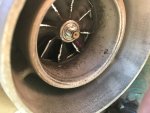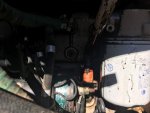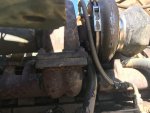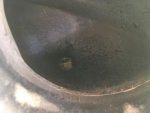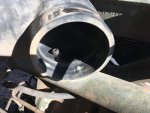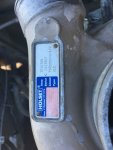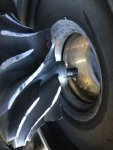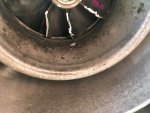 Today I finally got part of the truck apart after getting a new generator and air compressor. The turbo definitely needs to be rebuilt, but it doesn't look like it needs to be replaced...yet. I've already been talking to 98G and have a rebuild kit on the way, I just hope that the engine doesn't have any oversized journals, or doesn't need anything to be oversized either. Of course the only way to know that for absolutely for sure is to tear it apart and measure everything. I'll take pictures as I go, for my own reference as well as for this thread in case there are others that need help doing their own rebuild. This won't be my first rebuild on any engine since I've been a gasser gearhead since before I was first driving (lawnmowers). However, this will be my first diesel rebuild so any specialty tips are appreciated. Engine basics are still the same, they just operate slightly different and use different fuel, other than that they are the same so I'm not at all intimidated by this rebuild. This is just another unfortunate step in my bad luck.


I may even build up the block/head some if I can. Of course the only things I can think of right now is valve springs, copper head gasket, head studs, and if Hamilton has it...a drop in cam and tappets. I would love to do a compound turbo setup since we have plenty of room so I can negate the turbo lag, but that will likely wait until after everything else is complete.
Anyways, enough rambling, if you have any ideas or suggestions feel free to post them.