I recently bought an "AcuTemp AX56L" HemaCool mobile blood storage and cooling refrigerator from fellow steel soldiers member "firefinder" .
It is awesome ! It weighs in at 148 Ibs so it's no light weight, this is a serious piece of equipment. It can operate on 120V A/C, 24V DC, 12V DC and internal batteries (for up to 8 hours in freeze mode) . It holds more then my RV's deep freeze and keeps it frozen to -9 F below zero ! (-23C) . It can also keep it at 35F degrees (cool mode) if you so desire.
After I received mine I started to test it. It takes about 12 hours to reach it's maximum freeze temperature, but after that you can open the lid and retrieve anything stored in there without hardly any temperature rise.
It uses an actual freezer compressor (that's one of the reasons it weighs so much) and the motorcycle size internal batteries are totally sealed (the other reason for the weight) . It came with the A/C cord, the 24V DC cord and operator and service manuals, a screwdriver (to remove the cover) a sponge, spare air filter and the operating system to load on your laptop to check the units function. All in all this is one primo unit ! I just wish I had more money to buy another !
This is going on my "Great Alaskan Adventure" for sure !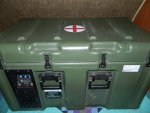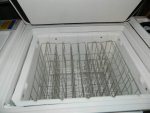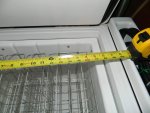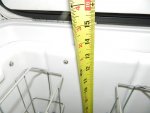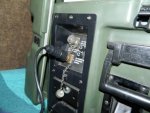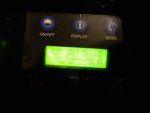 Last edited: