Well-known member
Steel Soldiers Supporter
OMG thats the bomb im glad your on the other end of the country cause i would figure a way to trade u out of that !
I sold it right after finishing it (1 1/2 yrs.) for $39,500.00 in 30 mins listing it, went down and paid $30K for my John Deere 4044M Tractor which I did need bad. The work was done by me on it including the paint.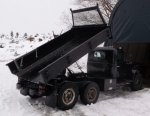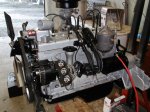 I hate to say it my 1948 6x6 Power Wagon was COOL Looking but my 1995 M1078 AO is way more fun to drive on the road or off road!! Love the ride and power it has on a good road with turns to feel the truck work!!