Supreme Galactic Cleric
Steel Soldiers Supporter
I hope this can help contribute part info to the
M561/M792 Gama Goat Parts thread
.
Please post comments about the
'M561/M792 Gama Goat Parts X-Ref thread'
Since there are 5 or 6 projects currently in the process of getting Goats up and running, plus the handful of Goat owners with historic info from when they were completing their restorations, along with the passing of
Russ Blackburn Jr.
and thus the loss of the gamagoat.com website, it would be nice to consolidate parts info.
So if you have part info to add please follow this guidance:
1.) put the item in the subject line,
2.) start the post with
item name, part#, brand, quantity and NSN
if you have it.
3.) don't quote previous posts,
4.) uncheck the box with your long signature lines,
5.) limit images to the picture of the part, or of its location, or electrical schematics.
6.) if you post up someone else info give them credit, post their username in parenthesis
7.) if you have an addition or update, PM the OP or a Moderator and ask them to add/update the info, rather than having info in multiple places. Or you can just PM it to me and I will tr to get it added.
8.)
MM
is a members message, not TM driven info.
For Technical Manuals go to:
http://www.steelsoldiers.com/showthread.php?119161-Gamagoat-manuals
(patracy)
http://www.steelsoldiers.com/showthread.php?118882-M561-TM-9-2815-214-34-Engine(goat
whisperer)
---------------------------------------------------------------------------------------------------------------------------------------------
Posthumous thank you to
Russel E. Blackburn Jr.,
Wrangler of the now defunct
Gamagoat.com
The following is borrowed from his site.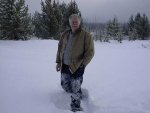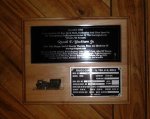 I have been in several organizations, military and civilian, and have never worked with such a special group of
people as us "Goat Herders." We are truly dedicated to the preservation of the Gama Goat and sharing of knowledge
for future generations. Every one of us truly deserves credit for this fantastic web site.
Our web site will be one year old this month (February 2004), and we have already had over 56,000 visits to our
website. We have the worlds leading web site for Gama Goats, and set examples for many other military vehicle web
sites to follow; simply put there are no better military vehicle web sites in the whole world!
I wish to thank all of you for the wonderful award plaque - it honestly brought tears to my eyes when I was surprised
to receive it in the mail today (22 January 2004). A very special thanks to all of you who took the time and effort to
make this a special day for me and Gamagoat.com. All of you will always be special in my heart.
-Russell E. Blackburn Jr.
Gamagoat.com Webmaster
Last edited: