So I've been greasing all the grease points on the backhoe and when I got to the dipper pin . A bunch of water came out. I went to move the dipper around a bit and it started to moan pretty badly.
Then I got some wd40 , pb blaster followed by red and tacky spray grease. Moved it around and it still sounded like crapp. I greased it a lot with the ole grease gun . Water came out from the joint and some mocha mouse from the pin itself. I moved it some more but it sounds like the thing is about to fall off.
Any advice on what I should do next? Or keep moving it and greasing it ?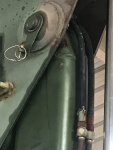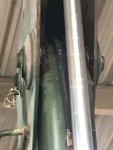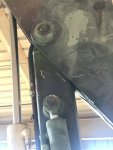 Last edited: