Hello,
i am looking to see if there is more than one part number for Ubolts that ties in the front driveshaft to the transfer case. Here is what I ordered from ilminterprise from Humble Texas.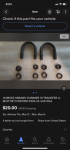 This is the only part number that I could find from my TM. what I received looks like the photo.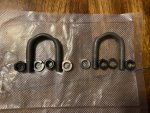 however when I installed it, the threads were too short. I had to remove the washers.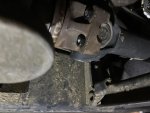 the seller called me dishonest because it took awhile to get to the part of this project where I can install the drive shafts. Did the seller send me the wrong part or is there a different Ubolt part number I should search for?
The cost is not as bad as the delay it is causing me.