Now onto the right passengers side door.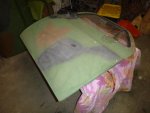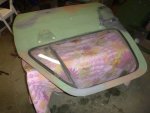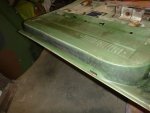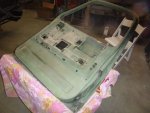 I seen this cool little punch out still attached to the door on the inside.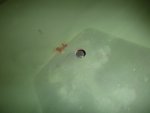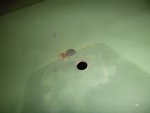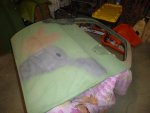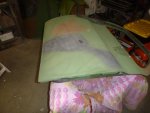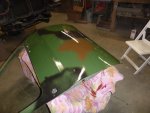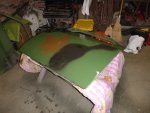 Over all I think this is a great door. I was offered $500. for these doors a few years back because they were the original paint and a guy had a complete original M1009 that was missing the doors. I did not want to part with them. That was before I had a title for it. Tempting at the time but glad I didn't. All the weather strips are scrap and the vent windows will get overhauled. The window regulators are bone dry. A little grease and oil will fix that when the time comes.