Hi guys first post here. I recently purchased a 1990 m931a2 with a custom lift bed, and roughly 10,000 miles.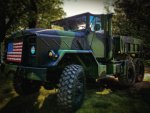 I'm pretty new to these trucks so bare with me. Anyways after fixing a few miner problems air leak, fuel leak, etc. I can't seem to figure out how to fix or diagnose this temperature issue. Here is the story.... Purchased from a friend (who sells military trucks for a living), topped off all fluids and drove it home roughly 5 miles got up to 200 degrees and didn't go past for the whole ride. After having it for about a week I drove up and down my street which is about 2 miles with no problems. Took it for a 5ish mile drive to town and it got up to 220 so I parked it and let it cool down for a while. Drove it back and it got up to 235 degrees as I pulled in the driveway. Here is what I've done so far.... added antifreeze (wasn't that low) checked thermostat (hot water) it worked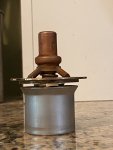 Started it and let it ran for over a half hour which it got up to 195 then felt all the pipes. (Blue is what felt cold and red is what felt hot)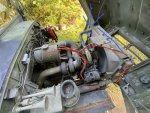 I drove it 3 miles the other day and got it up to 55 mph and after about 2.5 miles it reached 200 degrees and hovered right above it until I got home. I felt the same pipes then and everything seems hot except for the top of the radiator as seen in the picture above. Other thoughts.... from my understanding the person who owned this truck previously bypassed the sensor that told the fan to kick on at 200 and made it so it's always on (although it doesn't seem to be running at the high speed a fan should be running at) the guy I purchased it from (again, who sells these trucks for a living) thinks that has something to do with it. However a machine friend of mine seems to think it's something with the coolent not circulating since it's heating up so fast. Any thoughts, similar stories, and fixes would be greatly appreciated. See pictures below for any help.