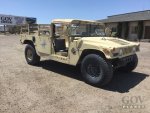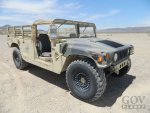 737516 -------------------------------------- 737519
20JUL2016 ----------------------------------28JUN2016
Well what is better than waiting for one EUC to clear than 2?

I now own 2 M998's, however they are waiting for a release.
They both were from the same unit. So I guess I need a hauler for 2. I'm thinking a min 30-35 foot and 25. I'm sure I will have at least another 60 to 90 days to find just the right hauler.
Last edited: