I'm not a chemist, but after disposing of wmo and dealing with the carbon build up associated, I've been **** bent on finding a sustainable alternative consumable with as little side effects as possible; the resulting product for me was compressor oil.
I have access to hundreds of gallons of this stuff annually, and due to the fact it contains trace refrigerants within in I still maintain epa compliance by gathering it into a barrel, heating it and evacuation down to sub 500 microns to remove the said refrigerant and help remove moisture. Burning refrigerant=Bad
So after it's clean, and safe to process add 10% ethanol-free 87 to it, and centrifuge to <1micron to create a nearly crystal clear fuel! After burning in both an 8.3, LDT, 5.9 cummins, 7.3 Idi, I've come to find starting characteristics are good, smoke is almost non existent after warm up, and power is greater than straight diesel with advanced timing to take advantage of the slower combustion. Exhaust scent is very diesel like, and even a highly attentive nose wouldn't sniff it out. Including electricity, Cost is less than .50 a gallon.
For all intensive purposes this is intended for off-road usage only and whatever you do with said information I'm not to be held liable for.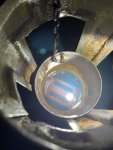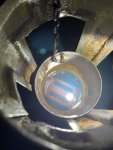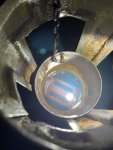 Sent from my iPhone using Tapatalk