I hope not too upset or offend anyone but I am Not exactly what you would call a restore back to original I am more of a find easier to get parts and install them kind of guy.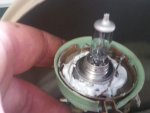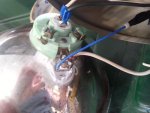 a little bit of high heat low tensile epoxy & some high heat rtv to seal out moisture.
some soldering for the ground wire and reinstall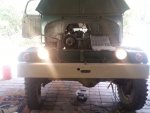 left is high beam 55w +100w H3 right is 55w only.
the reason I'm not being meticulous on this truck is because it will be used in the woods transporting gooseneck and fifth wheel trailers to normally unaccessible tracts of land and definitely getting scratched up along the way.
by the way I'm new to posting my activities hope I'm doing it right