conceptualizer at large
Steel Soldiers Supporter
Simple guide using your pocket change to measure snatch block sheaves when you are out at shows wanting to buy a correct snatch block for your winch.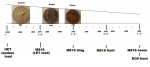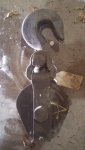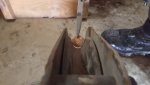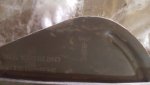 "10 Ton SWL" snatch block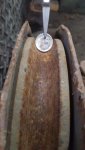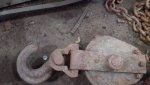 3/4" snatch block for M816 Drag winch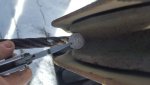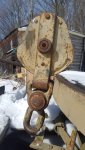 7/8" snatch block for M916(A1)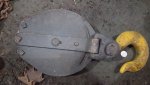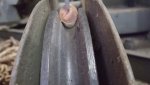 5/8" snatch block - "5 ton" front winch
Not sure if this was the right forum - but incorrectly sized snatch blocks will damage winch rope.
Remember that winch rope is measured "across flats" of the hexagonal lay of the outer strands, so greatest "dia" is larger that the numeric size.
Last edited: