Well-known member
Steel Soldiers Supporter
I owned an Alvis Stalwart between 2005 and 2007 and regret selling it. I was rather excited when the opportunity arose to acquire another one! My 'new' Stolly arrived last week. The truck is a 1971 REME Fitters Mk 2 FV624 (Chassis No. STAL II 876, Vehicle No. 20ET33). According to Wikipedia, a total of 956 Stalwart Mk 2's were produced, of which only 60 were FV624's.
She starts and runs reliably and the crane works! Both the FV623 and FV624 models have an Atlas 3 ton crane. The FV624 crane was upgraded with hydraulic anti-creep check valves. Although she runs, stopping is a different story. She has no breaks. The master cylinders and air packs leak.
The previous owner did an amazing job collecting missing parts (like the side panels), making her look great with fresh paint, making mechanical repairs and more. I believe it won't take much to make 20ET33 a swimmer. There are minor areas where corrosion has eaten through the body -- mostly on the panels directly above the tires (or... tyres). The corrosion was stopped, but some body work will be in order. Also, the side panels are missing their waterproof seals. Otherwise, she appears complete and should be a swimmer.
I expect this truck to be in my possession for a long time to come and I'll continue resorting it the best I can.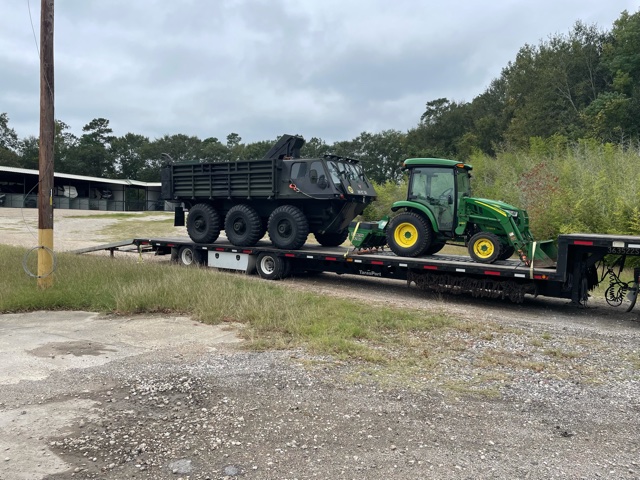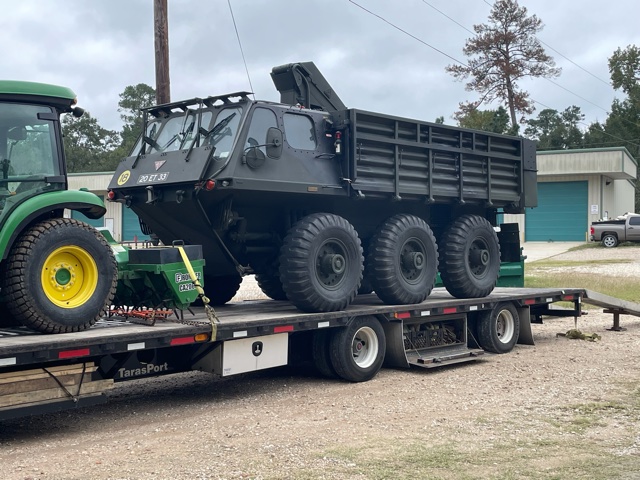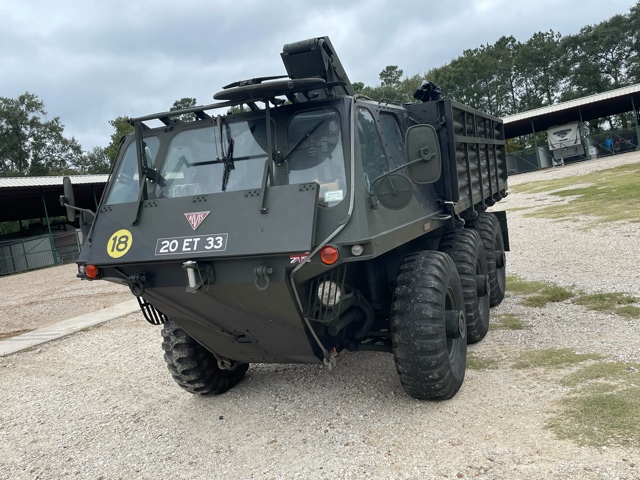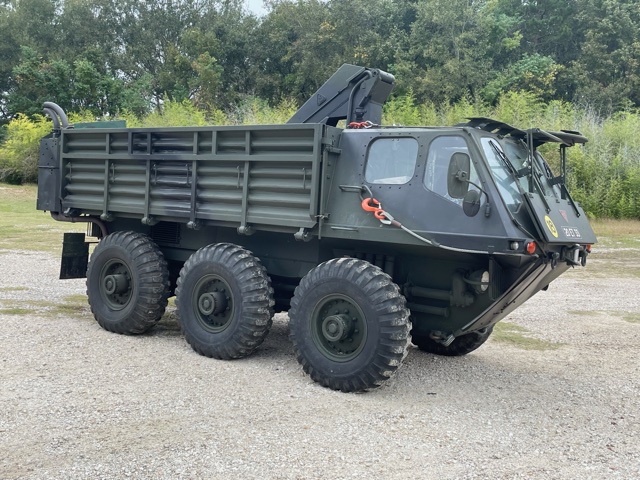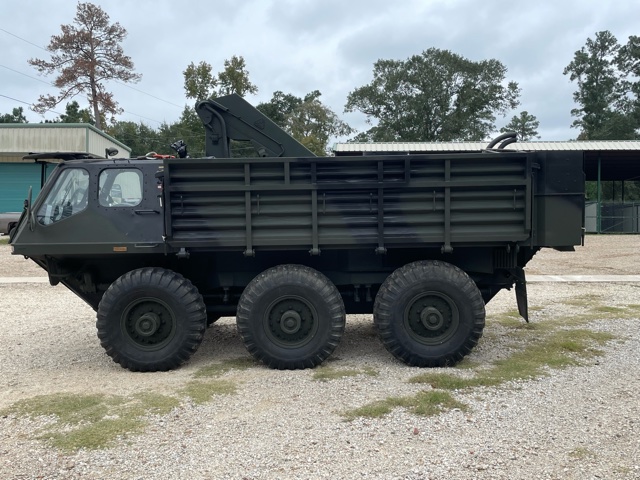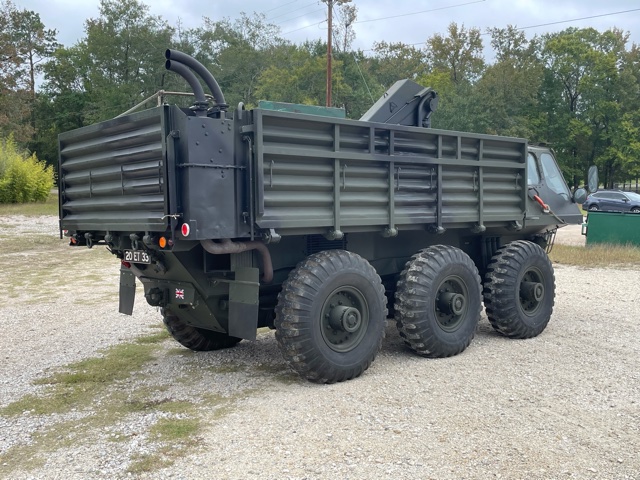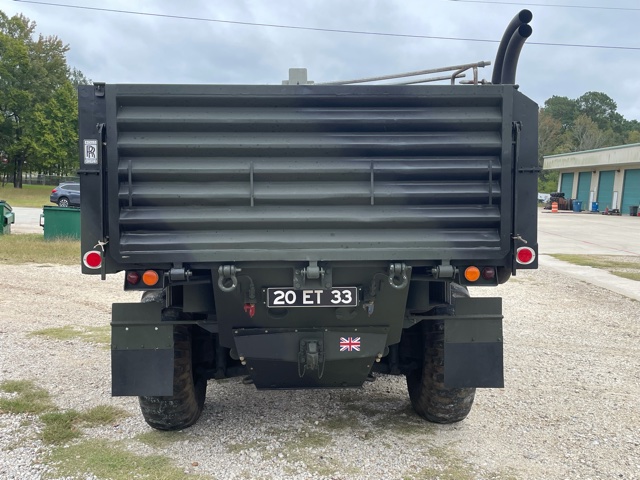 And of course... Upon arrival, 20ET33 met her new garage mate: