TM 9-4940-468-14 Operator's, organizational, direct support, and general support maintenance manual for tool outfit, Hydraulic Systems Test and Repair [HSTRU] [NSN 4940-01-036-5784]
Is this type of trailer: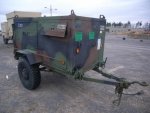 I posted this in a thread where someone was looking for the manual a while back. But it seems to have never been added to the manual section.
Hope it helps anyone who might have been looking for it.