Hi guys,
just a quick question regarding the data tag numbers.
in this plate here, it shows the vehicle ID as 2J9100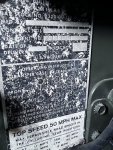 do I understand this will be shown in the hood as,
02J91069
(being 69 the year of manufacture).
There is no date of delivery, Manufacture by.. nor Contract number nor any other info in the plate.
this plate is in the heater box, don't know if it has something to do with the car or just the heater.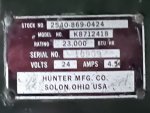 My guess is this car was made by Kaiser, but can't really say it for sure.
it has drain holes on the door sides (as AM General cars, but not Ford cars).
Any ideas.?
Thanks
Last edited: