Active member
Steel Soldiers Supporter
For all the warbird enthusiasts........wasn't sure whether to post in the mess hall
The restored B-29 Doc is going back on tour this spring and summer. I caught them the last time they were in Cleveland a few years ago and I highly recommends checking it out if they come to your area.
I have a few photos I took last time, I'll post them when I get home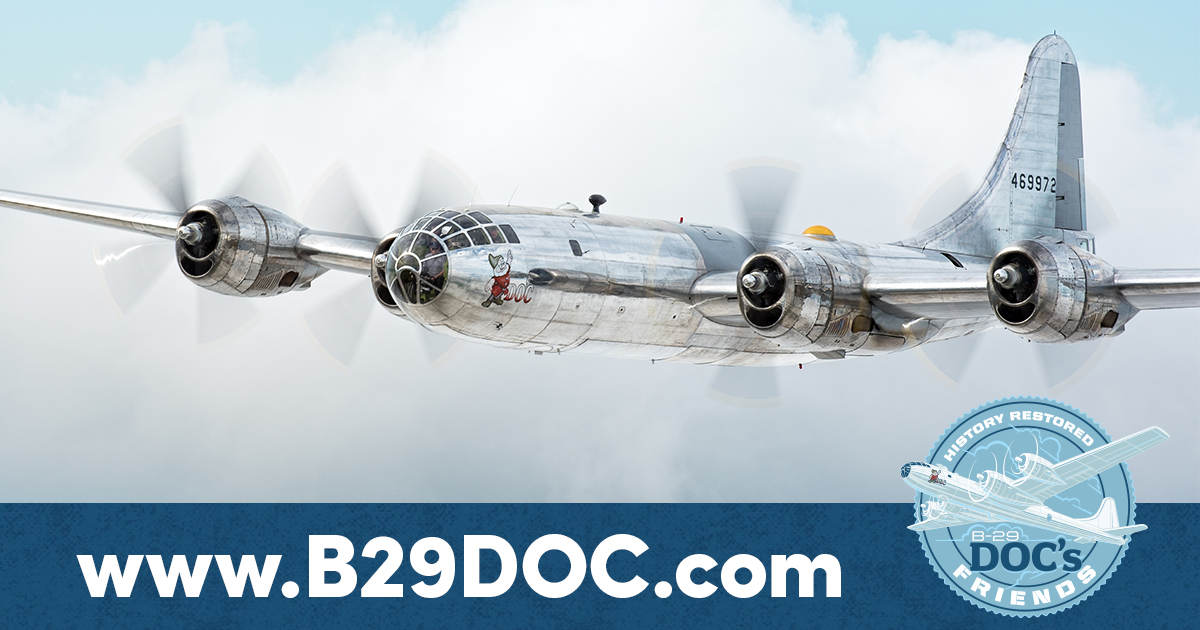 View B-29 Doc tour stops and event dates all across the nation. See B-29 Doc in person at an event near you.

www.b29doc.com
New Orleans, LA: B-29 Doc History Restored Tour
April 29 - May 2
Houston, TX: B-29 Doc History Restored Tour at Lone Star Flight Museum
May 6 - May 9
Hastings, NE: Nebraska State Fly-In
June 18 - June 20
Topeka, KS: Thunder Over the Heartland Air Show
June 24 - June 27
Wichita Warbird Weekend
July 2 - July 5
St. Louis, MO: B-29 Doc History Restored Tour
July 9 - July 11
Terre Haute, IN: B-29 Doc History Restored Tour
July 13 - July 14
Cincinnati, OH: B-29 Doc History Restored Tour
July 16 - July 18
Cleveland, OH: B-29 History Restored Tour
July 19 - July 21
Kalamazoo, MI: B-29 Doc History Restored Tour
July 23 - July 25
Oshkosh & Appleton, WI: EAA Air Venture
July 26 - August 1