Well-known member
Steel Soldiers Supporter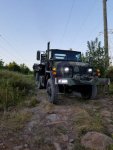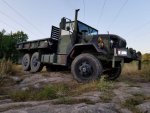 I am not going off-roading, no I won't. Just a little evening drive. On the road.
Well, there was this ATV trail underneath the power lines. Just took a little peek. Transfer in LOW, 1st gear. I did not think I would make it back up the hill I went down, but it climbed right up! On dry ground the driver will chicken out before the truck does!
All good, no scrapes, dents or broken things.
Last edited: