1957 GMC Duce 6x6
I know the thread title is confusing, but so is my problem.

I found what the vehicle title says is an M35 1978 AM General, Owner says is a 1957 Chrysler 6X6, and
pictures say is a 1950's GMC 6X6.
He says it has a
354 hemi engine, 4 speed with granny gear, and 2 speed transfer case.

I want to go take a look at this truck today, but I'd like to know what exactly I'm looking at so I can haggle a little better. Any insight would GREATLY appreciated!!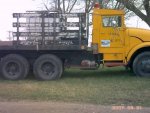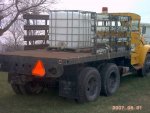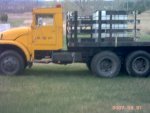 Last edited: