Well-known member
Steel Soldiers Supporter
April 7th - 9th is when we will have the festivities so put your request in for time off with your employers if you need someone to call in sick for you on your behalf please make arrangements now. If you need to convince your significant other for some play time start now and do your chores as requested. Heck you can bring her and the kids along too and say it's a weekend that y'all can share and get back to nature plenty of wildlife to see including Gripy in the early morning when he heads off into the wilderness to dig a hole.
Everyone is welcome to hang out even if you have never been out to an event. Come over and say hi.
Bring your cooking grill, plenty of wood for the community fire pit and of course plenty to drink of your favorite beverage (you don't want to go thirsty out in the desert). You can also bring any kind of off road vehicle you like a quad, dirt bike, 4 wheeler, Detroit Diesel powered Tesla, magic carpet, witches broom, rhinoceros, Cummins powered banana peel, an electric shopping cart, DeWalt powered Prius, sail boat, CUCV powered by alien flatulence or what ever contraption you like to get around on.
We will be having a convoy through the desert on Saturday around 11'ish which makes for real good time and enjoy the view. When we get back from that I'll have a BBQ for everyone there. Oh, and for you guy's that like to take in the desert at night there will also be a night run.
Here are the coordinates for camp
35.139213,-117.05533 - Google Maps

This time around we will have go cart races. If you would like to participate and know where we can buy 2 go carts for cheap make sure to chime in so that anyone that wants to participate can chip in.
We'll see you there.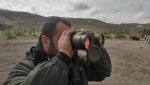 Last edited: