Well-known member
Steel Soldiers Supporter
Doing a last minute inspection of Bertha before I head offshore and found this today: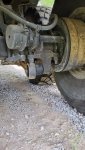 I found the appropriate section of the TM (many thanks to
@m715mike
for the direction to head):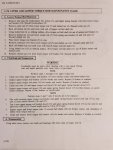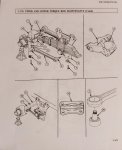 The question I have for the 5 ton gurus:
Do I need to take off the tires? How difficult is it to press in the bushings? It also looks like the axle doesn't line up with the torque rod now, how do I correct that?