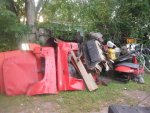 The scrap pile is growing again. Time to do some hauling again.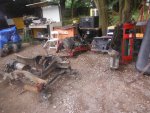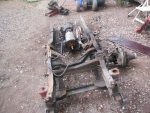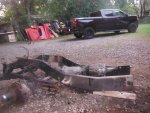 My scrapping job is going well. Another few days and it will be history.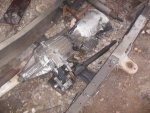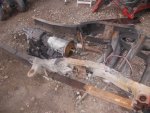 That transmission was just rebuilt last year and has low mileage on it. I have other cases. Next one I need overhauled I am taking this is so they can harvest a few good parts out of it. Worth a try. Transfer case. Well that is scrap. Not much left there to salvage. The spacer and crossmember are still good.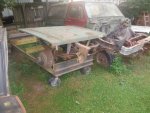 I left the rear axle and suspension intact. I will be selling that in pieces or whole. The springs all the way around are only 2 years old. More scrapping later. Not tomorrow. That is Family night. Be Safe and stay Cool. It is still very hot here in Pennsylvania.