I am currently involved in the repair of an M1009. I do several repairs each year to customers CUCV's. I have decided to post the repairs. This M1009 belongs to a return customer and is in decent condition. It was brought to me with a leaking fuel tank.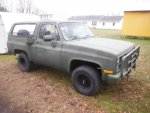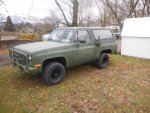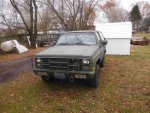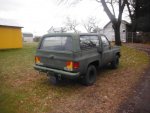 I was going to make it easy on myself and set a goal of getting the skid plate off. It was cold and wet out today and I was working out on the dirt driveway. Stock clean M1009. It is 35* out today. Lets see how it goes. All stock everything. I put 13 G AC Delco's in it 3 years ago. That was the last time I seen it.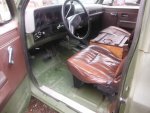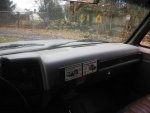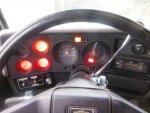 Glowed it and the wait light went on and it glowed the normal time and started on the first few revolutions.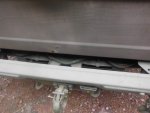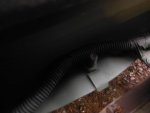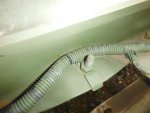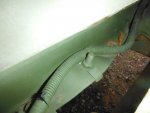 My first observation is that this fuel tank in this M1009 has been disassembled before. The strap nuts are supposed to have 2 on top. 1 to tighten the strap and then the wire loom clips and another nut to serve as a lock nut. PB Blasted the skid plate bolts and they were not the stock ones either. All is well. I used up my maximum pictures in this open post. Needless to say I will repost tonight. Happy Holidays.