Hello everyone,
I recently acquired 01CA81, a Mk2/3 Ferret. It was sold by Khaki Corps and left outside rather neglected by the PO. It has some late modifications such as the night vision capable driver's hatch and alternator instead of the 2 speed generator. I am going to repaint it green/black but had questions regarding tactical markings etc.
From the vehicle card I got from Bovington tank museum it saw service with the 14/20 King's Hussars, 5th Inniskilling Dragoon Guards and 4th Royal Tank Regiment, all part of the BAOR. Unfortunately the card doesn't have the info of its service prior to 1969, as I found a picture of it in service in 1967.
Questions -
If I was to use the tactical markings of 4th RTR for instance, what would those be and where would they be located?
Any idea where the 1967 photo may have been taken? Edit - in Aden. If anyone knows the unit I'd love to hear it.
Did I miss anything on the history card that stands out to you?
I'll post this on HMVF as well once my account is activated. Thanks for looking!
Current state after getting it home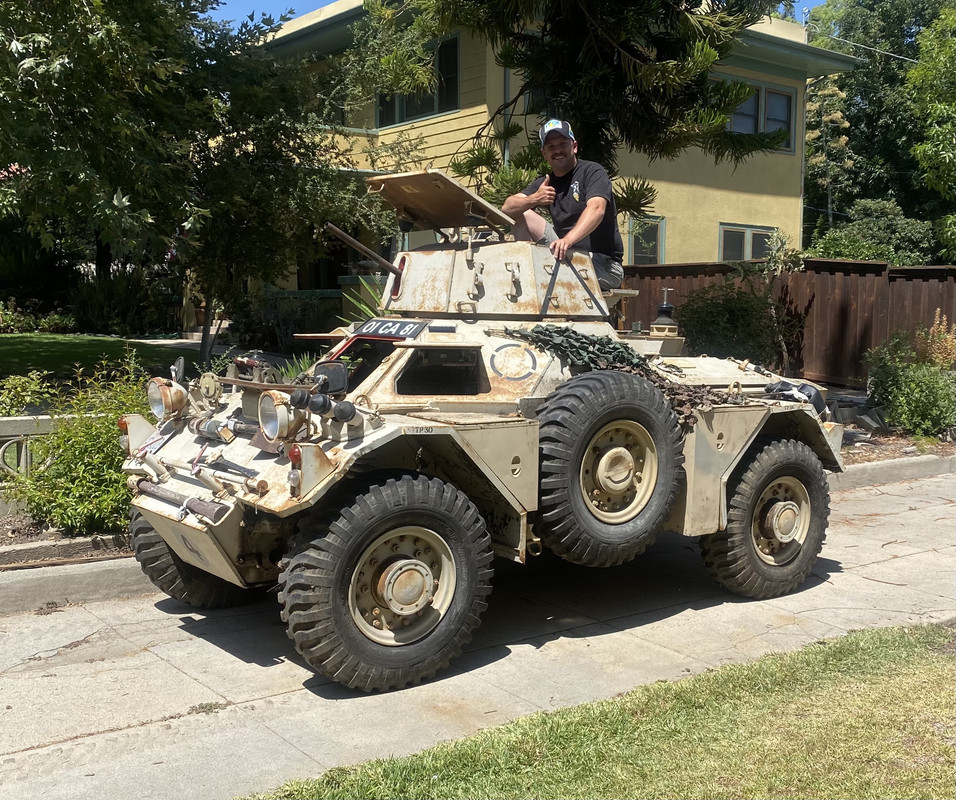 In service, location and unit unknown 1967 - edit - I believe this is Crater, Aden. I'm not sure if anyone can figure out the unit but maybe someone can.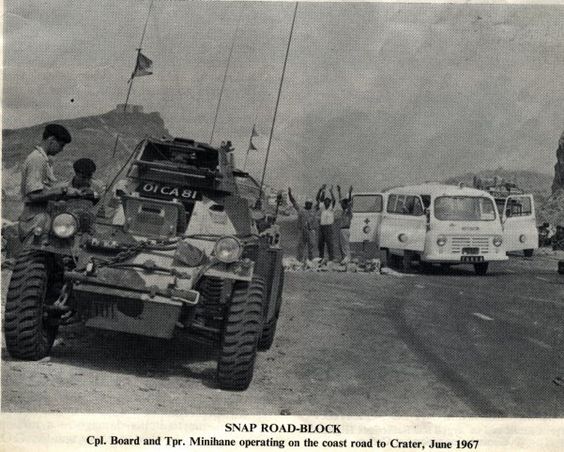 Vehicle history card from Bovington tank museum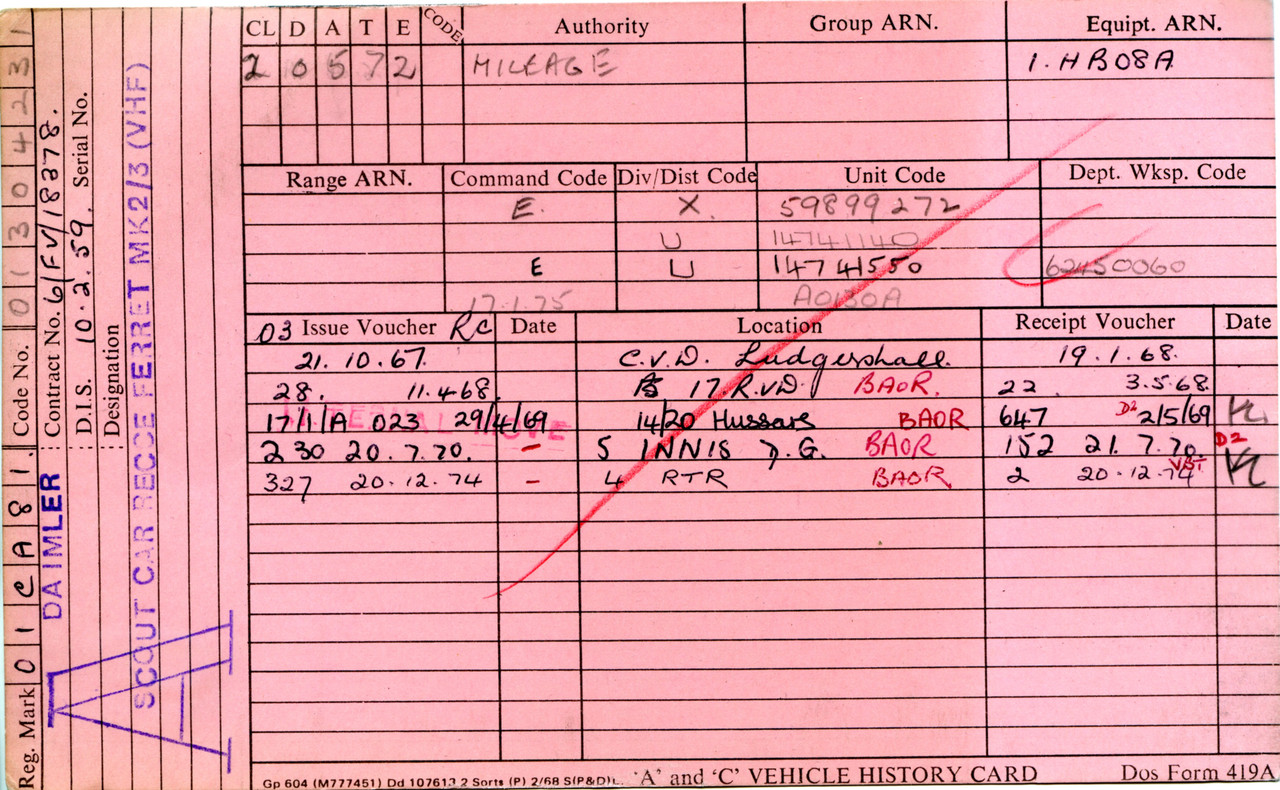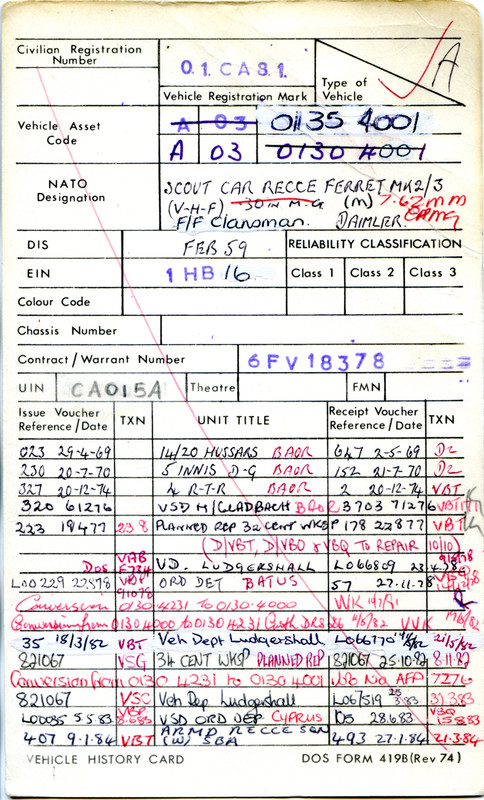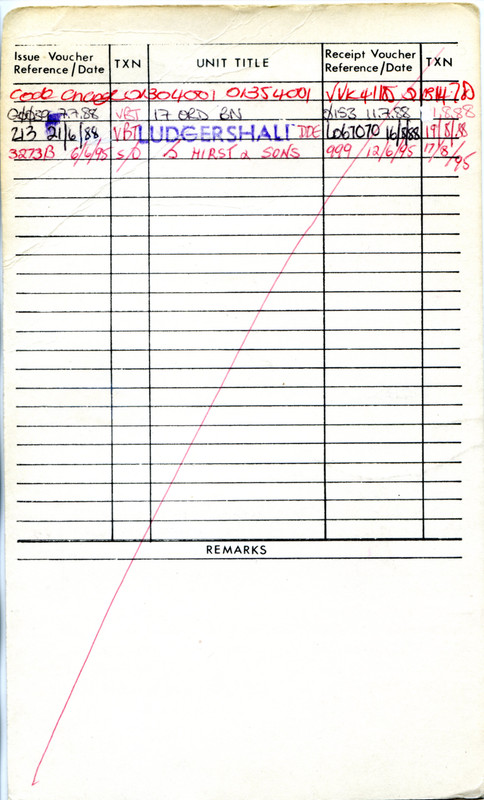 Engine record card pulled from the little canister by the thermostat housing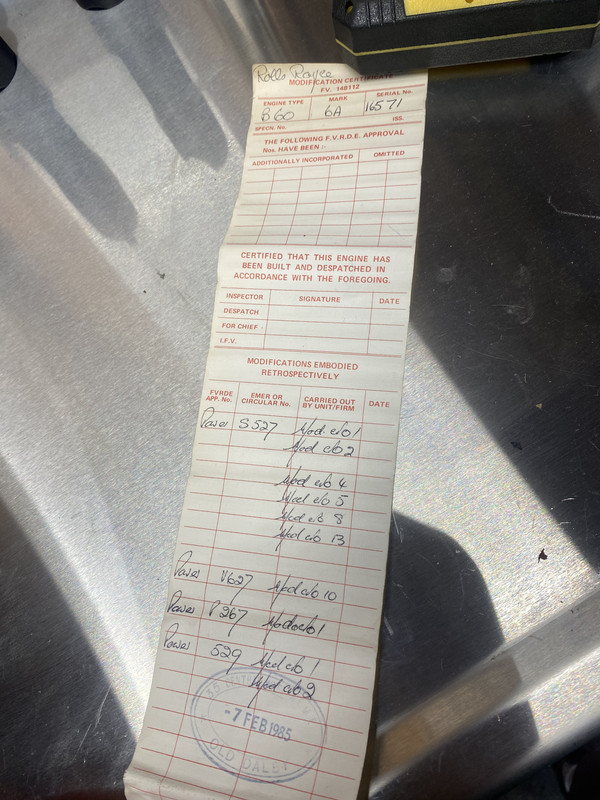 Last edited: