Well-known member
Steel Soldiers Supporter
I ran into a Marine buddy of mine at the last car show I went to and he told me he had a fuel can for me... I picked it up and it was rusted pretty badly.
My kid Jak asked if he could do the resto on it and I gladly said yes. I'm all about helping stoke his passion for the hobby...
So anyway... today he got busy working on it...
Sanding it down...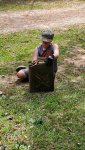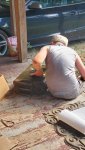 Then he painted it to match Bertha....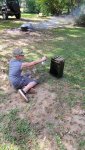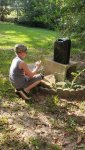 Then, using a nylon strap ordered from our very own
@Valence
(who by the way has EXCELLENT products) we mounted it on Bertha...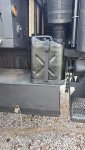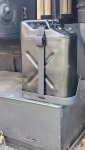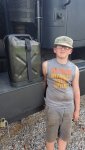 I'm not putting fuel in it until I take a long road trip or go deep in the woods, as I think 5 gallons of diesel is just too much of a temptation, but my boy did a GREAT job and I'm proud of him!