So I bought one in the States and brought it home on an adventurous journey (to Hungary).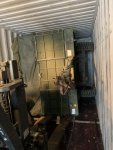 Luckily, the container arrived not far from my home, and since I couldn't find a trailer large enough, I pulled home with the Humvee.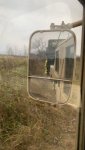 There were injuries on it during transport, now I have to fix them. The side ramp was damaged, one of the roof windows was broken (and missing), the wiring harness was torn ...
In addition, the side carrier covers are missing, and the front and roof are torn.
There are four MBUs added, two of which have been successfully started. I need to find fuel cans, Amphenol connectors and fuel filler connectors (or fuel adapter for jerry cans) for MBUs, cold weather skirts, side travel covers (or all of four, because she has the weaker ones).
There are Cambro food carriers without the stainless lids and lots of goodies.
So, I still have to review the TM for what is missing, but for now, it seems very complete.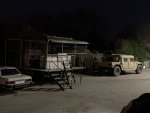 For the time being, I took her to our company, there is room for her. Of course, everyone asks when we make company burgers
I hope in a few weeks.
I might have been able to make a burger cheaper, but I'm really happy for it!