Well-known member
Steel Soldiers Supporter
I was told that these uprights and bows were for a Deuce when I acquired them. But after trying them yesterday, I now think otherwise. What are these uprights and bows intended for?
The uprights are metal and measure 55" from the bottom to the bow. This causes the cargo cover to sit about 12" too high.
The bows are one solid piece and made of metal.
These pictures show the height: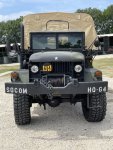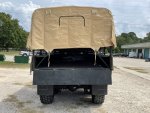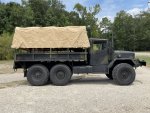 Here are pictures of the uprights and bows: