2 Star Admiral
Steel Soldiers Supporter
Howdy,
I did not come up with this method, but I have used it, and it's working good.
The slave port is a direct connection to the batteries. For a jump start you will need some decent gauge wires. But, for charging, its not a large requirement.
I went with a
NOCO Genius G7200 24v charger
.
I went with a
Graywacke GEISLV-SR
. This company also has other 24v slave connector items.
I took the one extension which has the eyelets and cut off the ends. I crimped and soldered on female blades. The red line is the plus connected to the + on the unit. I added some girth to the wires through wrapping a few times with some electrical tape. I now have a nice watertight seal on the 24v slave adaptor.
I now have a clean method of charging the Optima red top batteries. It takes care of the AGM batteries. Plug on the slave port and walk away.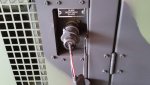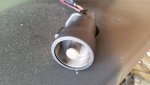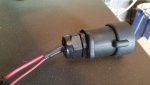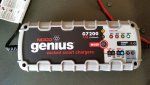 Last edited: