Two panels installed. What a pain.
Do NOT us old Sika ! My bad but I got it in April. Stored at 45 deg. +-. And it would almost not come out.( after letting come to room temp ) Then BOOM ! It is now coming out every where !
Don't forget your rubber gloves !
Maybe the next two panels will go better !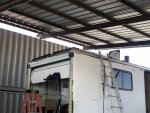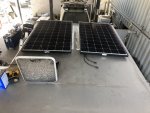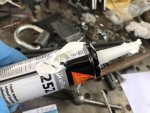 Oh, and having a roof hatch is the best ! And later it will help with keeping the panels clean .