A few pictures of the grille that I built last winter. Now that I've figured out how to beat copper over a wood buck without a bunch of creases and warpage, I think the roof section will be pretty easy now.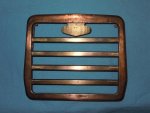 Overall shot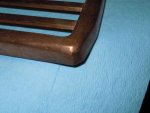 Closeup bottom right corner (bottom driver's side actually)
Top corner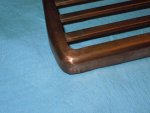 Other bottom corner
This was a pain to make. This was probably about the 20th try or so before I finally figured it out. But now I know
What appears to be fairly large "dents"...i.e..the bottom along the middle...are actually very small imperfections. A good coat of primer will take care of all of them.
Built the grille last winter...the radiator this winter....yeah...this shouldn't take much over a millennium to build. LOL.
Mike
Last edited: