Well-known member
Steel Soldiers Supporter
As for my truck, I can see the holes drilled into the frame between the cab and the bed, which implies this crane has been mounted before, so I THINK I'm good there.
These are the holes drilled in the frame on mine. They're horizontal, and on both sides.
Do you have any better pictures of both the driver and passenger side?
I still think that colored area on the drivers side with the 4 holes is for the spare tire mount.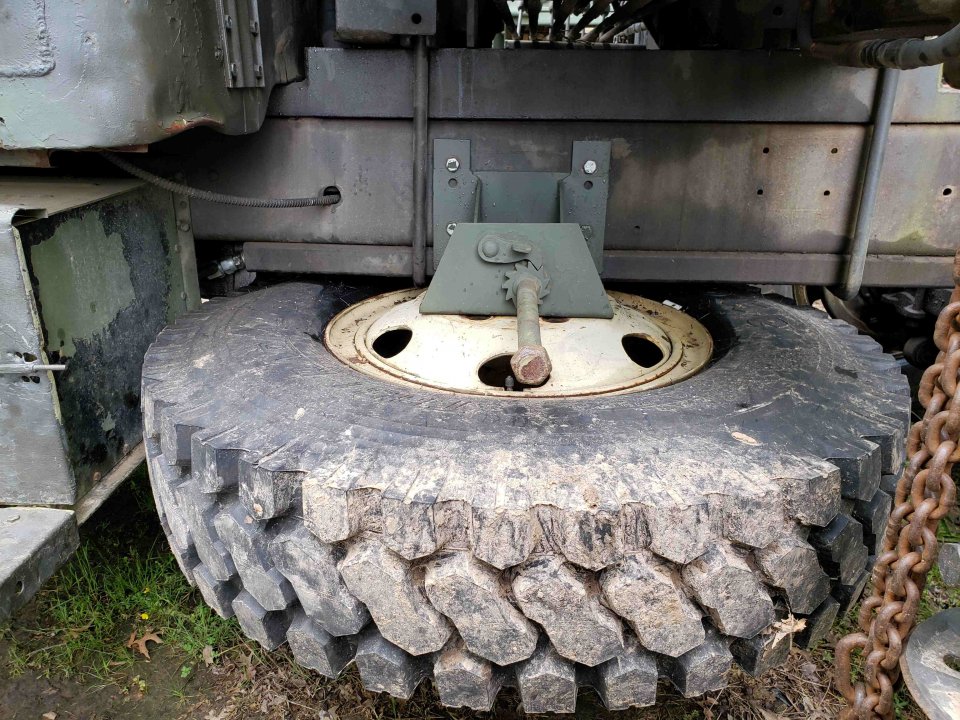 I watched your video on page two and it's not good enough to tell for sure about the holes. I can see that your fuel tank is not in the stock location. It's been moved to the rear, and I can see the area where the tank supports used to be. That might be the holes you're seeing. Better pictures would tell for sure.
My crane actually isn't bolted to the frame at all. It has braces above and below the frame, and is clamped on with large U-bolts.
You can see the location of the spare tire mount, and the crane mounting in the above picture.